Parker New Boat Models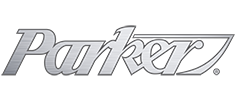 Strength, Simplicity, and Seaworthiness
As a family-owned business, who better understands that tradition matters? Whether you are looking to provide a safe, reliable and pleasurable ride for your family or seeking the maximum performance and dependability for those extreme fishing adventures, the Parker Tradition continues to deliver and outperform without the constant maintenance, all while putting your priorities at the forefront.
The Tradition Continues
Located along the coastal Outer Banks of Beaufort, North Carolina, an area world-renowned for over 200 year's in the tradition of hand-crafted, custom boat building. It was here, along the demanding coastal waters, commonly referred to as "The Graveyard of Atlantic," boats were of necessity, built to be seaworthy, versatile and reliable – it was here where Parker Boats was born.
For one to understand the company philosophy and work ethic at Parker Marine Enterprises without taking a closer look at the Company's founder and President, Linwood Parker, would be close to impossible. A man who upon closer inspection, exudes old fashion values of honesty, hard work, loyalty and dedication to doing the right thing. These qualities have been translated into each Parker Marine product and are embodied in the time-tested traditional designs and lasting value.
Cruisers
2023 Parker

2820 XLD Sport Cabin
2023 Parker

2520 XLD Sport Cabin
2023 Parker

2320 Sport Cabin